Grab your running shoes and sign up to the annual 10K race organised by the cancer charity Yes to Life , in London's fabulous Victoria Park. What better way to spend a Saturday morning, running with like-minded people in beautiful surroundings, while also supporting a wonderful cause that makes a real difference to people's lives.

The ultra-flat course on tarmac surfaces is easy for beginners and offers great PB potential for more experienced runners. With a certified 10K course you can be sure of accurate results, whatever your target.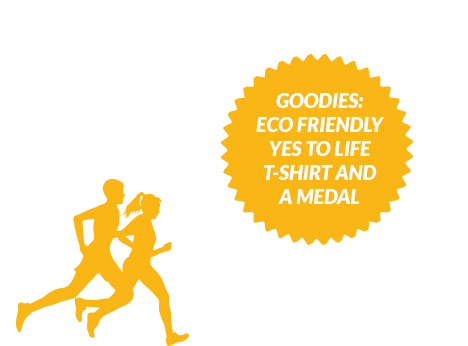 Watch the Video of our 2018 Race
You can view photos here.
Arrival and registration
Registration starts at 10am at the Race Village and we recommend you arrive in good time.
There will be a warm up at the Race Village at 10:30am. Please note, there is a 10 minute walk from the Race Village to the start line.
Race Start: 11am
Closest Entrance: St. Augustine's Gate, Victoria Park Road, London, E9 5DX.
Travel and parking information
Nearest underground stations: Bow Road or Mile End
Nearest rail station: Hackney Wick station
From Bow Road: Turn right out of the station. Take the next left down Addington Road. Continue walking straight until you can turn right onto Tredegar Road. Take the third left onto Parnell Road – you can enter the park at the end of Parnell Road. It is around a 15-20 minute walk. Alternatively you can take bus 488 or 276 from Bow Bus Garage.
From Mile End station: Turn left and cross over Mile End Road. Turn right onto Grove Road – it's about 20 minutes walk straight down. Alternatively, you can also walk most of the way through Mile End Park, which runs parallel to Grove Road. You will first arrive at the Crown Gates. Alternatively, on Grove Road you can catch bus 277 or 425 to the middle of the park.
From Hackney Wick station: Turn left out of the station, at the end of the road turn left onto Wallis Road. Follow Wallis Road, at the T-junction, use the footbridge to cross the A12. Before you enter the park, turn right onto Cadogan Terrace, take a slight left onto Wick Road/A106, turn left onto Victoria Park Road/A106, turn right onto Homer Road until you see the entrance to at St. Augustine's Gate and continue the race start area.
Use TFL to help plan your journey
The park is easily accessible by both foot and cycle. Cycle parking is available in the park.
Things to note
There will be pedestrians walking around, please be aware of pedestrians, cyclists and dogs.
There will be people using the footballs fields very close to where the race village is located. Please keep a good distance from them.
We will have marshals around the course and signs but this is not a road race, you have to pay very close attention to where you are going. We recommend you do not use earphones and you need to pay close attention to everything around you.
Facilities
There will be portable toilets for the purpose of the race, please do not use the café toilets.
Water
We will be providing you with bottled water.
Accessibility
This course is wheelchair accessible with assistance.
Spectators
Don't forget to bring your friends and family along to support you.
Race Course
The route is mapped on the map below. Please note, there are 3 laps to the main circuit.
Refunds
If you are unable to run on the day, I'm afraid your place is non-refundable. You can however, transfer your spot to another person.
Please note, there may be filming and photography at this event. If you do not wish to be filmed or photographed, please email office@yestolife.org.uk.
Fundraising
Get your friends, family and work colleges to support us set up a fundraising page.
You can set up a fundraising page by heading on our event fundraising page here. Just select the 'Fundraise for us' button at the top, select 'Taking part in an existing event', then select 'Yes to Life 10K RUN'. Sharing on social media and texting your friends to gain extra support can really help increase your funds.
Contact Us
If you have any questions, call us on 0203 222 0587
or email us at office@yestolife.org.uk
Affiliation and sponsorship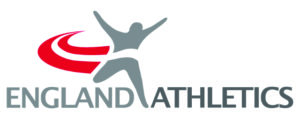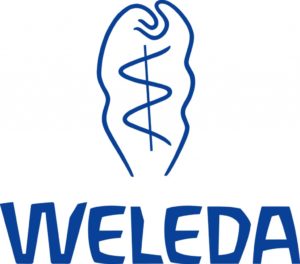 Weleda
We are excited to announce Weleda UK will be supporting our 10K race again this year giving all participators free massages and goodie bags.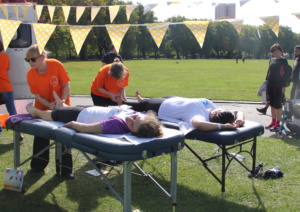 Terms and Conditions & Privacy Policy
Yes to Life empowers people with cancer to make informed decisions about their cancer care options. We provide information to guide people through the confusing options for care and lifestyle choices. Our aim is to help them make informed choices. We simplify the complex and facilitate access to expert knowledge.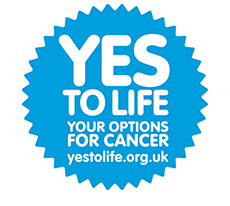 We provide information to guide people with cancer through the confusing options for care and lifestyle choices. Our aim is to help them make informed decisions. We simplify the complex and facilitate access to expert knowledge.  We quickly provide simple, straightforward information about what people with cancer can do right now to start making a positive difference to their wellbeing.  We offer individual support through our helpline and website, and information through blogs and publications, radio broadcasts, workshops and conferences. We also provide financial support in the form of grants for therapies, consultations, nutritional therapy and equipment, all of which help people to manage their condition.